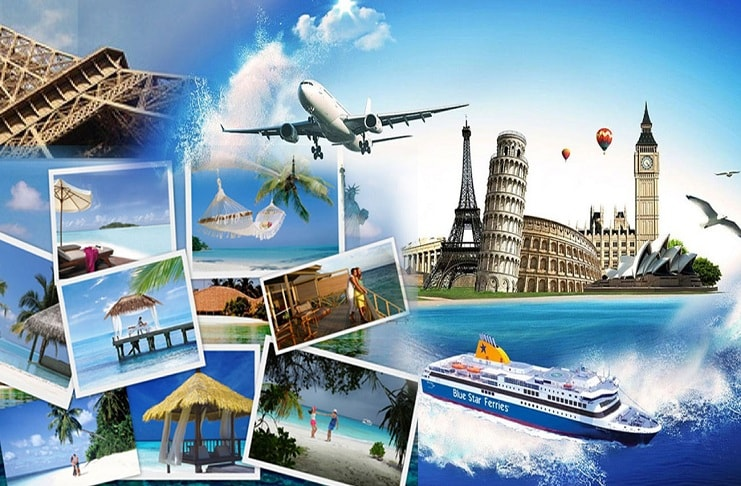 Tour Package
We specialize in creating unforgettable travel experiences that take you around the world. Whether you're looking for a relaxing beach vacation, an adventurous hiking trip, or a cultural immersion in a new city, we've got you covered.
Our team of experienced travel experts carefully curates each package to ensure that you get the most out of your trip. We work with top-rated hotels, local guides, and transportation providers to ensure that you have a seamless and comfortable journey. From the moment you book your tour with us, you can relax and let us take care of the rest.
Our international tour packages cover a wide range of destinations across the globe. Explore the vibrant cities of Europe, relax on the white sand beaches of the Caribbean, or trek through the stunning natural landscapes of Asia. We offer tours to all of the continents, so no matter where you're interested in visiting, we've got a package that will suit your needs.
Our tour packages are designed to provide you with a comprehensive experience of each destination. We include guided tours of top attractions, as well as opportunities to immerse yourself in the local culture through food, music, and art. We also provide free time for you to explore on your own and create your own memories.
We understand that travel can be expensive, which is why we offer competitive pricing for our tour packages. We also provide flexible payment options, so you can pay for your trip in installments that work for you. Our goal is to make international travel accessible to everyone, regardless of their budget.
If you're ready to embark on an unforgettable international adventure, browse our tour packages today and find the perfect trip for you. Our team is always available to answer any questions you may have and help you plan your dream vacation.
We also provide
Air Ticket
Visa – All Countries
Passport Assistance
Travel Insurance